Rays of The Harmonist
Sri Caitanya's Grace Leaves No Evil in its Wake Part 2 of 3

Lovers of God, not politicians, will save the world

Enthusiasm to Hear Hari-katha Grants Entrance into the Realm of Transcendence
Featured: Jaiva-dharma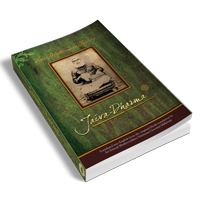 This compelling narrative, based on spiritually developed personalities in cultured Bengali life a few hundred years ago, serves as the basis of Śrīla Bhaktivinoda Ṭhākura's presentation of the Gauḍīya Vaiṣṇava philosophy, from its basic tenets to its esoteric pinnacle. Woven into the story are penetrating philosophical questions that are commonly pondered and eternally relevant. The depth of the answers gives clarity and direction to the quest to establish ourselves in our jaiva-dharma, our soul's constitutional function.

Details

First I explained abhista-bhava-mayi, which may be in an unripe or ripe stage. In the stage of sadhana it is the absorption that "We are gopis;" and in the siddha stage we will actually become gopis. In both cases, it is abhista-bhava-mayi.
Details

We have completed the explanations of the first two slokas quoted and discussed by Srila Visvanatha Cakravarti Thakura in his Raga-vartma-candrika, but in summary. The first sloka is:
krsnam smaran janam casya prestham nija samihitam
tat tat katha ratas casau kuryad vasam vraje sada
Details

Whether or not maha-aisvarya is present, if Krsna's pastimes are nara-lila, then it is madhurya. On the other hand, if by the presence of maha-aisvarya Krsna knows that, "I am Isvara, God," and His bhakta also knows that He is God, that is aisvarya-lila.