Rays of The Harmonist
Material Advancement Through Kīrtana

Worthy of Being Called Sankirtana

Chanting the Names of God and See Him With Eyes of Love
Featured: Acarya Kesari Sri Srimad Bhakti Prajnana Kesava Gosvami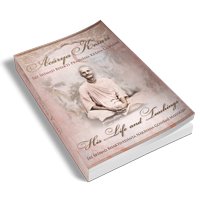 Every page of this biography, written by one pure Vaiṣṇava about another, offers enthralling information about the lion-like ācārya, Śrīmad Bhakti Prajñāna Keśava Gosvāmī Mahārāja. It not only describes his glorious life, spotless character and courageous preaching but it also details his lucid and penetrating delivery of Gauḍīya philosophy. It depicts the qualities of a true ācārya, who with his every breath demonstrates the pinnacle of loyalty to guru and who resolutely protects the tenets of his disciplic lineage for the benefit of the souls of this world. This biography is complete in every way and leaves the reader honoured to have come into contact with such a pure and dignified Vaiṣṇava.
Kolkata - Navadvipa Bus
Details
This is not a recommended option and having anything more than hand luggage would be a problem. There are buses from Kolkata to Krishnanagar. From there you would need to take a different bus to "Navadvipa Rail Gate". From there you would need to take a rickshaw. Buses depart from the airport "Ek Nambar Gate", an Rs 10 rickshaw ride from the terminal. The buses are normally going to Malda or Borampur with a stop in Krishnanagar. There is also a bus from the ISKCON temple in Kolkata to the ISKCON Mayapura temple (the opposite side of the river), but as the Kolkata ISKCON management is extremely offensive to Srila Gurudeva I would sooner walk to Navadvipa instead.