Details

Friday, 16 January 2009
Last Updated: Sunday, 18 January 2009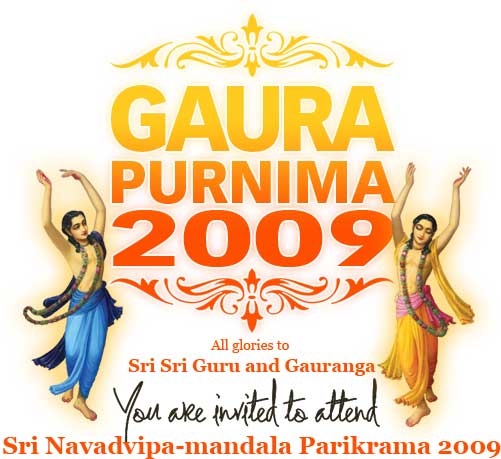 Conducted under the guidance of
Sri Srimad Bhaktivedanta Narayana Gosvami Maharaja

Sri Srimad Bhaktivedanta Narayana Gosvami Maharaja is personally inviting you all to attend Sri Navadvipa-mandala Parikrama in the holy land of Sri Navadvipa-dhama.
This year, the festival will be inaugurated on March 5th, with the devotees performing sankalpa – a ceremonial vow to ensure the success of their parikrama. The final day will be the 12th of March.
Click here to learn everything you need to know about this year's Parikrama.
(For low-speed connections click here)