Details

Monday, 14 March 2011
Last Updated: Monday, 14 March 2011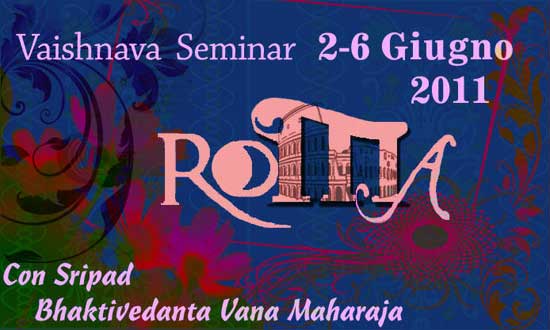 For the pleasure of Srila Gurudeva and all the Vaisnavas we are happy to announce that from 2nd to 6th of June 2011 will be held in Nepi-Rome (Italy) a Vaishnava Seminar with Sripad Bhaktivedanta Van Maharaja. For all the details please visit: www.vaishnavaseminar.it.
Everyone is welcome!
Vaisnavadasanudasa
Lila Purusottama dasa and Krsna Devi dasi