Rays of The Harmonist
The Real Fruit of Sevā

"I Will Gratify My Malice by Stopping the Course of the World"

Everything is Accomplished by Hearing Hari-kathā (Part 3 of 3)
Featured: Jaiva Dharma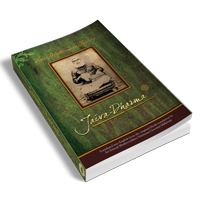 This compelling narrative based on spiritually developed personalities and others in cultured Bengali life a few hundred years ago, serves as the basis of Śrīla Bhaktivinoda Ṭhākura's presentation of the Gauḍīya Vaiṣṇava philosophy, from its basic tenets to its esoteric pinnacle. Woven into the story are penetrating philosophical questions that are commonly pondered and eternally relevant. The depth of the answers gives clarity and direction to the quest to establish ourselves in our jaiva-dharma, our soul's constitutional function.
Details

Today we are observing the auspicious Appearance Day of Srila Saccidananda Bhaktivinoda Thakura. He is considered to be the Saptama (seventh) Gosvami, and he has written more than one hundred very authorized books in many languages. He has especially given us two very important gifts. He discovered the birthplace of Sri Caitanya Mahaprabhu, and he gave us Srila Bhaktisiddhanta Sarasvati Prabhupada...
Details

All jivas (spirit souls) have a special relationship with Sri Krsna. Some are related with Him in the mood of friendship. Others have a relationship in the mood that "Krsna is my son," and that is called parental mood (vatsalya). Moreover, some have the mood that "Krsna is my beloved." All jivas have their own original, eternal relationship with Krsna...
Details
Jiva Gosvami also means to say that since the svarupa of the jiva, which is in an unmanifest or seed-like state in the jiva's conditioned life, has everything in it in seed form (as a seed of a tree has the whole tree in it). Therefore, the planet on which we live, Vaikuntha, Vrndavana, etc., is also there in the soul. In this way the parsada, the spiritual body of the jiva that is presently in a latent position can also be explained....
Details

Srila Jiva Gosvami was the nephew of Srila Rupa Gosvami and Srila Sanatana Gosvami. He is a direct disciple of Srila Rupa Gosvami, and Srila Rupa Gosvami engaged him in the service of proofreading all his writings - his books. Actually, "proofreading" is not a completely appropriate word, because Srila Rupa Gosvami cannot make any mistakes. Rather Srila Rupa Gosvami engaged Srila Jiva Gosvami in this way, to bestow mercy upon him...