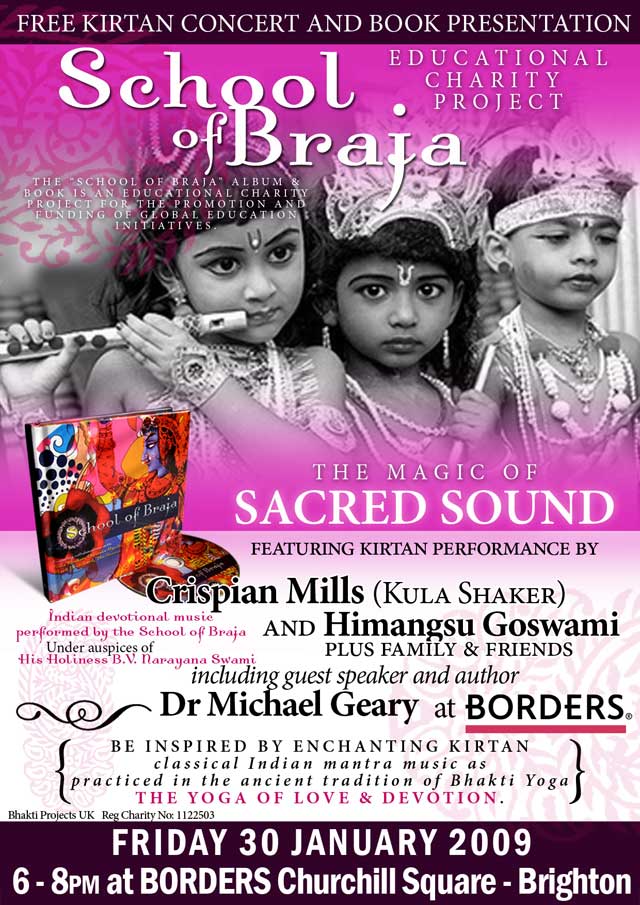 All Glories to Sri Guru and Gouranga!
All Glories to Sri Radhe Vinode Bihari!
Dandavat pranam,
Bhakti Projects UK warmly invites the world for our teaching event  Friday 30th January 6 - 8.30pm at  Borders Bookstore, Churchill Square, BN1 2TB Brighton, UK.

Kirtan by Crispian Mills and Himangsu Goswami, speaker Dr Michael Geary aka Bhudhara Prabhu.
All are welcome,
Indupati das
Update: Event Report by Indupatai das