ROSE TEMPLE FESTIVAL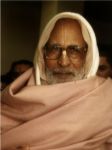 This year we will be having our Glorious New Braja Mandal Festival (Badger, CA) with our Beloved Srila Gurudeva from June 9-15. There will also be a 1 day program for the public at the Rose Temple (Los Angeles) on June 19th. So there will be many devotees coming through Los Angeles and the Rose Temple home of Sri Sri Radha Govinda Mahaprabhu. In order to serve all of the devotees in the best manner possible we are sending you the following information about staying in Los Angeles near or at the Rose Temple.
ARRIVING: The LAX airport is 8 miles from the temple. If you wish to be picked up then please give us a one to two week advance notice of your flight information with arrival time by email. We will be glad to pick you up. The fee for a one way pick up at the airport will cost $15.00. For a round trip it is $25.00. Pickup from the bus station is the same.
STAYING AT TEMPLE: There is a men's and women's ashram at the temple. However there is limited space in those ashrams. When they are full then we will allow devotees to stay in the temple room and the downstairs. In order to accommodate all of the devotees we have not rented out the Main Hall upstairs which is our main source of income. Also the Temple cannot afford to feed everyone. So anyone who stays in the temple MUST donate $15.00 per day plus service, which will include 2 meals one at 10AM and one at 4PM. Those who live outside the Temple will pay $5.00 per meal. There will be no trades of service for accommodations and/or Prasad. Everyone is expected to pay and do service. We have no bedding, towels, or toiletries, in the temple for guests. Please see that you bring the appropriate paraphernalia for your personal needs. There is a CVS and 99 cent store within walking distance.
OUTSIDE ACCOMMODATIONS: The following is a list of hotels and hostels in and around the temple within walking distance. Please make your booking directly with the individual hotel. For any of the major chains, Holiday Inn, Super 8 etc which are at driving distance please look them up in the internet and make your booking directly with them. Please do not ask the temple to book you a hotel room.
Local Hotels***
Ocean Park Inn
Rates per night: 75+ tax for standard room
2452 Lincoln Boulevard Santa Monica, CA 90405
(310) 392-3966
Venice Beach Hotel
Rates per night: 90+ tax standard room (very basic – no amenities)
25 Windward Avenue, Venice, CA‎ - (310) 399-7649‎
Golden Star Motel
Rates per night: 90 inc tax for standard room
710 Rose Avenue Venice, CA 90291 (310) 399-1208
The Cadillac Hotel
Rates per night: 110+ tax for standard room 199+ tax for suites
8 Dudley Avenue, Venice, CA‎ - (310) 399-8876‎
Sea Shore Motel
Rates per night: 130+ tax for standard room 205+ tax for suite
2637 Main Street Santa Monica, CA 90405
(310) 392-2787
Venice on the Beach Hotel
Rates per night: 140+ tax standard room 200+ tax suite
819 Ocean Front Walk, Venice, CA‎ - (310) 429-0234‎
Venice Suites
Rates per night: 165-195+ tax for studio, 195-245+ tax 1 BR 245-289+ tax ocean side
417 Ocean Front Walk, Venice, CA‎ - (310) 566-5224‎
Hotel Erwin
Rates per night: 219+ tax for standard room 269+ tax reg. suite
1697 Pacific Avenue, Los Angeles (Venice Beach), CA‎ - (800) 786-7789‎
*Prices are calculated per weeknight, and not including any possible special offers or promotions
**Hotels listed by lowest price, not by nearest location
CONTACT INFO: If you are looking to coordinate staying within the temple facility please contact Bhagavat Maharaj @ 323-379-6398 or This email address is being protected from spambots. You need JavaScript enabled to view it. and Arjuna @ 313-645-1919 or This email address is being protected from spambots. You need JavaScript enabled to view it.. If you are looking to coordinate airport pickups please contact Narasimha Prabhu @ 352-316-3702 or This email address is being protected from spambots. You need JavaScript enabled to view it. and Arjuna @ 313-645-1919 or This email address is being protected from spambots. You need JavaScript enabled to view it.. Any questions beyond those can be addressed to either Narasimha Prabhu, Arjuna Prabhu or Bhagavat Maharaj. Please keep in mind that we are very busy and it may take us a day or two to respond to emails or phone calls.
Yours In the Service of Sri Hari, Guru, and Vaishnavas,
B.V. Bhagavat Maharaja