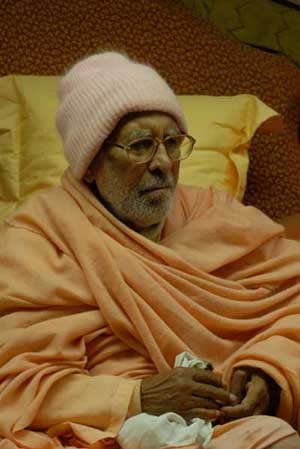 New Zealand Festival of love
Featuring
His Divine Grace B. V. Narayana Maharaja
January 2-8, 2008
Dear Devotees,
Please accept our dandavat pranama.
Sri Guru Gauranga Jayatah.
Srila Gurudeva's followers in New Zealand extend a warm worldwide invitation to all, to start the New Year with Srila Gurudeva.
Come and participate in the Festival of Love, held for the first time in Auckland, New Zealand.
Our beloved Gurudeva arrives in Auckland on 1st January 2008, and the seven-day Festival of Love begins on the 2nd.
While down in this part of the world, you will also be able to go to Fiji with Srila Gurudeva for the hari katha festival there from 12th to 16th January, and attend Srila Gurudeva's vyasa-puja festival in Murwillumbah, Australia, from 1st to 7th February.
The Auckland festival venue is the Hindu Heritage Centre at 2/30 Bukem Place, Mangere, Auckland.
It is ten minutes from the Auckland International Airport, five minutes from a shopping centre, and half an hour from Auckland central.
Festival fees:
$NZ 150 per adult ... if paid by 1st December 2007.
$NZ 200 per adult ... if paid after 1st December 2007.
Devotees between the ages of 12 and 18, half price.
Under 12s, no fee.
The fee covers matha-style accommodation (one large room for men, another for women) plus three meals per day from the 1st to the 10th of January.
Separate rooms are available for families, etc, at a further cost.
Motel accommodation in the vicinity is also available. Please let us know of your requirements as quickly as possible.
Details for depositing your fee:
Account name - "Bhakti Projects Festival Account"
Account number - 03-1529-0005690-000.
SWIFT code - WPACNZ2W
Bank name - WestpacTrust
Address - 277 Te Irirangi Drive, Flat Bush, Auckland.
Please advise Balaram das (below) when you register.
Contact:
Balaram das - 64 9 2739060, 0274 83367,
Bhadra dasi - 64 7 5520073,
Vrnda dasi - 64 9 4129355, 021 352 925,
Web: www.purebhakti.co.nz
Hare Krsna. We look forward to hearing from you.